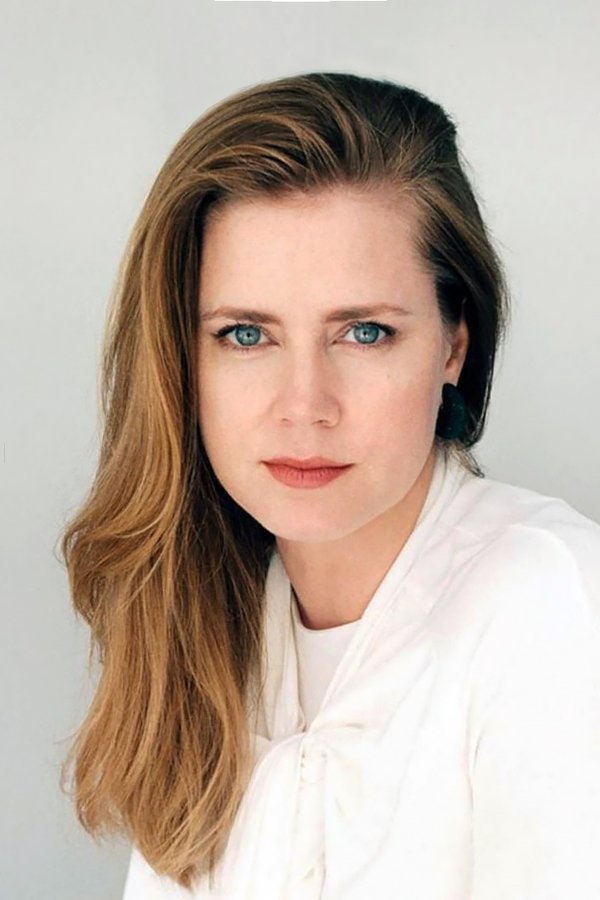 Nome do ator:
Amy Adams
Lugar de nascimento:
Vicenza, Veneto, Italy
Data de nascimento:
20 / 08 / 1974
Area Professional:
Atuação
Popularidade:
9.235 gostam
Amy Lou Adams (born: August 20, 1974) in Vicenza, Veneto, Italy, to American parents Kathryn (Hicken) and Richard Kent Adams, while her father was a U.S. serviceman. She was raised in a Mormon family of seven children in Castle Rock, Colorado, and has English, as well as smaller amounts of Danish, Swiss-German, and Norwegian, ancestry. Adams sang in the school choir at Douglas County High School and was an apprentice dancer at a local dance company, with the ambition of becoming a ballerina. However, she worked as a greeter at The Gap and as a Hooters hostess to support herself before finding work as a dancer at Boulder's Dinner Theatre and Country Dinner Playhouse in such productions as "Brigadoon" and "A Chorus Line". It was there that she was spotted by a Minneapolis dinner-theater director who asked her to move to Chanhassen, Minnesota for more regional dinner theater work. Nursing a pulled muscle that kept her from dancing, she was free to audition for a part in Drop Dead Gorgeous (1999), which was filming nearby in Minnesota. During the filming, Kirstie Alley encouraged her to move to Los Angeles, where she soon won a part in the Fox television version of the film, Cruel Intentions (1999), in the part played in the film by Sarah Michelle Gellar, "Kathryn Merteuil". Although three episodes were filmed, the troubled series never aired. Instead, parts of the episodes were cobbled together and released as the direct-to-video Cruel Intentions 2 (2000). After more failed television spots, she landed a major role in Catch Me If You Can (2002), playing opposite Leonardo DiCaprio. But this did not provide the break-through she might have hoped for, with no work being offered for about a year. She eventually returned to television, and joined the short-lived series, Dr. Vegas (2004). Her role in the low-budget independent film Junebug (2005) (which was shot in 21 days) got her real attention, including an Academy Award nomination for Best Supporting Actress as well as other awards. The following year, her ability to look like a wide-eyed Disney animated heroine helped her to be chosen from about 300 actresses auditioning for the role of "Giselle" in the animated/live-action feature film, Enchanted (2007), which would prove to be her major break-through role. Her vivacious yet innocent portrayal allowed her to use her singing and dancing talents. Her performance garnered a Golden Globe Award nomination for Best Actress in a Motion Picture Musical or Comedy. Adams next appeared in the major production, Charlie Wilson's War (2007), and went on to act in the independent film, Sunshine Cleaning (2008), which premiered at the 2008 Sundance Film Festival. Her role as "Sister James" in Doubt (2008) brought her a second Academy Award nomination for Best Supporting Actress, as well as nominations for a Golden Globe, a Screen Actors Guild award, and a British Academy Film award. She appeared as Amelia Earhart in Night at the Museum: Battle of the Smithsonian (2009) and as a post-9/11 hot line counselor, aspiring writer, amateur cook and blogger in Julie & Julia (2009). More recently, she starred with Jason Segel in The Muppets (2011) and alongside Clint Eastwood in Trouble with the Curve (2012).
Outros filmes de Amy Adams